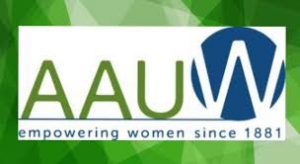 AAUW founded in 1881, is the nation's oldest and largest organization working to promote education and equity for women and girls.
The Bradenton Branch is one of two branches in Manatee County.  The Bradenton Branch was started in 1973.  It is one of over 1,000 branches nationwide, representing more than 170,000 members and supporters and 800 college and university partners who seek personal lifelong development and advocate social changes and legal policy changes. AAUW contributes to a more promising future and provides a powerful voice for women and girls.
Those magical words "It's a girl!" seem to indicate a world of possibilities ahead. Watch these little girls tell of the chilling realities they'll face instead.
Whether you're still chasing your dreams or happily living them, AAUW can help.
Click here to register for Work Smart Online!