New Leadership Team for 2021-2021! Click Here.
"CHANGE IS HAPPENING!"     #WomenSupportingWomen #womenempowerment     https://twitter.com/UK_WLs/status/1356182264229617665?s=20     Women Leaders UK @UK_WLs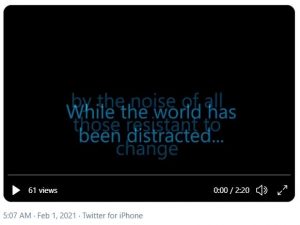 Those magical words "It's a girl!" seem to indicate a world of possibilities ahead. Watch these little girls tell of the chilling realities they'll face instead.
Whether you're still chasing your dreams or happily living them, AAUW can help.
Click here to register for Work Smart Online!